"The Art of Great Service"
Lydia's Properties, LLC is an independent Palm Beach County residential real estate brokerage founded in 2023 offering a bespoke, and individualized real estate experience. Broker-Owner Lydia Moldovanu has beeen a proud Florida REALTOR® since 2004, and a South Florida resident since 1997. Lydia's local market expertise is invaluable to anyone looking to buy, sell, or lease real estate in sunny South Florida.
A resident of Coastal West Palm Beach, Lydia is originally from Romania, via California and New York. A graduate of Florida International University in Miami, Lydia holds a Bachelor of Science degree in marketing, as well as the PSA-Pricing Strategy Advisor Certification, and e-PRO Technology Certification from the National Association of REALTORS®. Fluent in Romanian with a working knowledge of Spanish, Lydia is also a residential real estate investor, and enjoys helping others expand their residential real estate investment portfolios.
If you are looking to work with an experienced real estate Broker-Owner directly, and receive unparalleled customer service and responsiveness, with the utmost integrity and attention to detail-reach out today for a no-obligation consultation.
Lydia Moldovanu
Licensed Real Estate Broker-Owner
REALTOR®
Lydia's Properties, LLC
M: 561.628.5766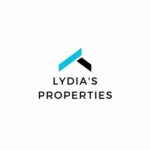 The Expert by Your Side
When you're selling: My track record of success means I know how to showcase your house effectively, market and promote it so that it attracts qualified buyers and get it SOLD for the highest price. Throughout the process, I'm with you every step of the way, making sure your questions are answered, all the details are handled expertly, and the entire experience is a positive one.
When you're buying: My expertise in the local market means I can introduce you to homes that meet your criteria – and notify you immediately of brand new listings. I can advise you on what to look for when viewing a home, so you don't make a catastrophic mistake, and I can arm you with in-depth details on every property you see. When you find a home you fall in love with, I know how to negotiate effectively so you get that property, at the best possible price. In fact, nothing pleases me more than saying, "The home is yours."
The Right Real Estate Agent for You
Whether you're buying or selling, it's ultimately about realizing a dream. I understand how much the decision will mean to you. In fact, that's one of the reasons I became a real estate agent – to help people buy or sell a home, while making the process easy and trouble-free. Clients often tell me how much they appreciate my expertise, my willingness to be there with them every step of the way, and my determination to get them the best deal. They also tell me I'm friendly and a pleasure to work with – which is quite a compliment!
Next Steps
If you're looking for a real estate agent, it's important that you find someone who is a good fit for you. So let's talk. Whether you're selling or buying, I'd like to learn more about you and your needs and goals. You can count on me to "tell it like it is" and give you a realistic picture of what is possible.
Contact me to get in touch.
As a real estate agent who puts clients first, I look forward to hearing from you.