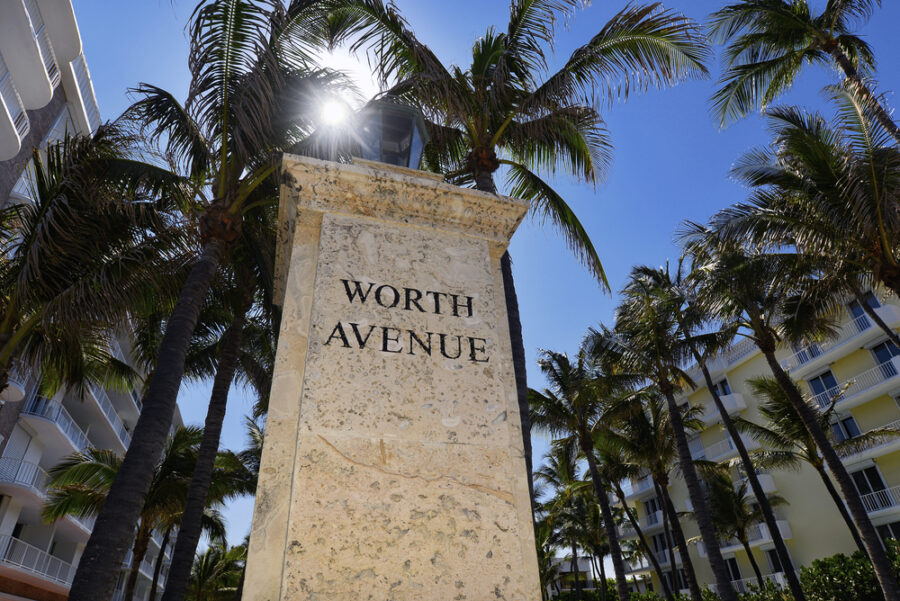 Discover Palm Beach!
Palm Beach is an exclusive island town located east of West Palm Beach, known for its luxurious estates, upscale shopping, and pristine beaches. Worth Avenue is the iconic shopping district lined with high-end boutiques, art galleries, and gourmet restaurants. It's a paradise for fashion enthusiasts and luxury shoppers. The Breakers is a historic luxury resort that has been an iconic landmark in Palm Beach since 1896. It features stunning architecture, lavish amenities, and beautiful oceanfront views. The Flagler Museum is housed in the former estate of Henry Flagler, and offers a glimpse into Palm Beach's Gilded Age history. Visitors can explore the opulent rooms and learn about Flagler's impact on the development of Florida. Enjoy a round of golf on the Palm Beach Par 3 Golf Course; this scenic, oceanfront course, offers breathtaking views and a challenging yet enjoyable experience.
These attractions highlight the elegance, history, and natural beauty that Palm Beach, Florida has to offer. They contribute to the allure of the town and make it a desirable location for luxury living and vacationing:
Worth Avenue Clock Tower: A famous landmark and meeting point on Worth Avenue, this distinctive clock tower is a must-see attraction in Palm Beach.
Society of the Four Arts: This cultural institution hosts art exhibitions, concerts, lectures, and a beautiful sculpture garden. It also houses a library and a botanical garden.
Palm Beach Maritime Museum: Learn about Palm Beach's maritime heritage through exhibits and interactive displays, including the historic John F. Kennedy Bunker.
Flagler Drive: Take a stroll along this scenic waterfront promenade, offering panoramic views of the Intracoastal Waterway, mega-yachts, and the West Palm Beach skyline.
Palm Beach Bike Trail: Explore the island's beauty by cycling along the Lake Trail, which winds through picturesque landscapes and provides stunning views of the waterfront estates.
Searching for a home in beautiful Palm Beach? Contact me today for currently available properties for sale or for rent.